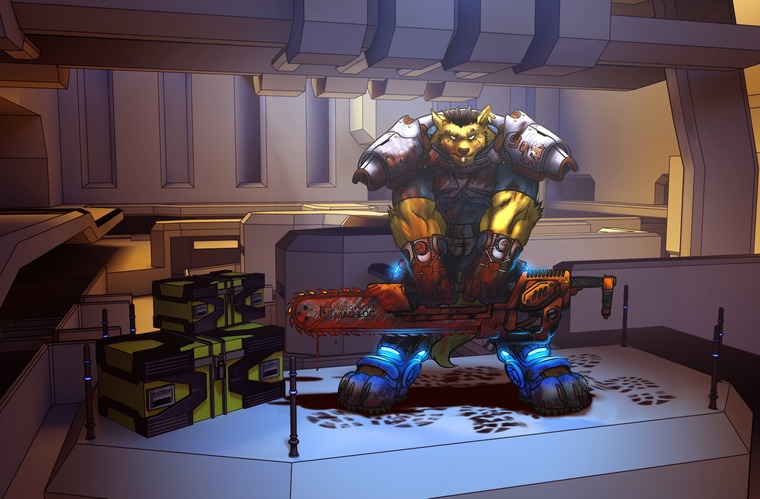 description
Seesaws are fun. This saw, not so much, unless yer the one swinging it around.

Okay, to establish this, several people have noted that this looks like Tremor Wolf. Call it a case of parallel development, I've never really paid attention to his character. Anyways, Krhainos is the one who suggested this, I took his character, beefed it up, trimmed his hippy-locks off him, and lo! there it is.

Bleebersnatchers and whatnots.
Return to home
Usage Policy
Gallery Powered by
zen
PHOTO
All characters and images and text unless stated otherwise
Copyright © krhainos 1996-2011